SMASHING STARTER PACKAGE - Website Design | Branding Kit | Instagram | Social Media Management | Email Newsletter or Lead Page | Marketing | SEO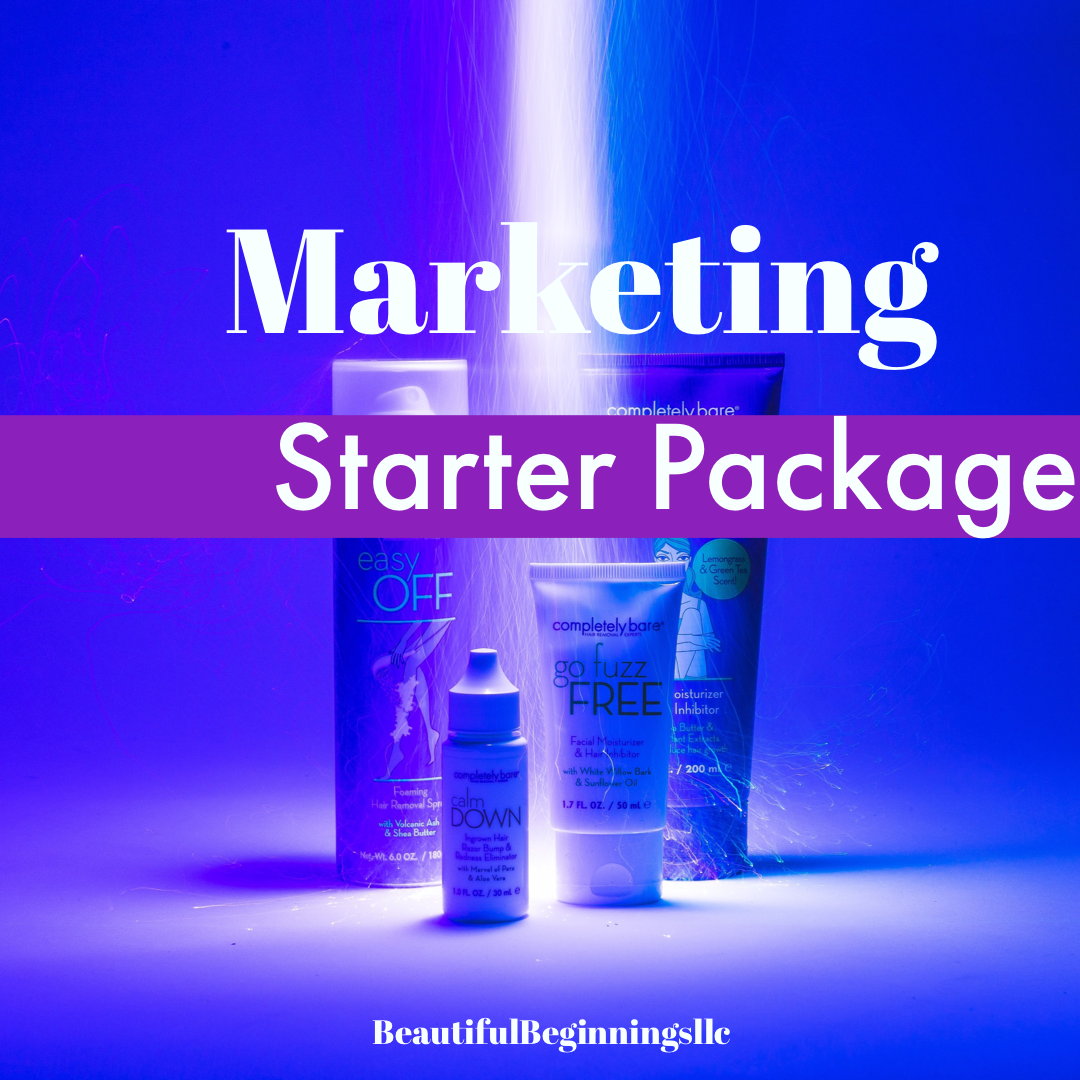 SMASHING STARTER PACKAGE - Website Design | Branding Kit | Instagram | Social Media Management | Email Newsletter or Lead Page | Marketing | SEO
Branding & Marketing is important to you!
So you want the world to know who you are. You want people to understand the message that you are trying to say visually right?
This SMASHING starter package is great for any small business, entrepreneur, persona or professional who wants to get started on their marketing and branding. It includes everything you need to get started!
You may have one thing right now such as a color palette for your business or maybe some words to get you started, however "BRANDING" is completely bigger than all of that. Branding shows consistency, shows your potential customers that you worked hard on your business and you took the time to do so! Which is good for business right?
Whether you are just starting out or you are in need of a makeover. Beautiful Beginnings will get you started on your new beginnings.
Start with this Starter Kit Today!
PASSION. PURPOSE. VISION.
FOR EACH CUSTOM DESIGN, BEAUTIFUL BEGINNINGS, LLC WILL CREATE CUSTOM DESIGNS BASED ON THE INFORMATION THAT YOU PUT IN THE DESIGN REQUEST FORM.
I am so excited for you! Before we can begin, just a few minor things to complete below.
FILL OUT THE DESIGN FORM

ALL SERVICES COMES WITH AN AGREEMENT

ONCE PAYMENT IS RECEIVED, THE DESIGN PROCESS WILL BEGIN AS OUTLINED IN THE PROCESS LOCATED BELOW.
What do you get?

•1 Full Brand Mock up ( 2 revisions only)
• Business card design
• Instagram, Facebook, or Pinterest custom graphics (2 for each content and marketing for your brand or business )
• Custom designed newsletter or lead page. Designed to help you increase your clients and awareness of who your product and or services!

Social Media Account Management on Instagram, Facebook, & Pinterest
• Professional web design 18 pages
• Custom features (portfolio, slideshow, video integration, etc.) ( if allowed by hosting services you are using)
• Facebook Pixel Integration between websites, and social media accounts where available
Technical Support for 2 weeks
What is needed from you?
Logos (PNG ) if you have them
Information for your pages (About page, FAQs, Product descriptions, shipping/return policies, any other information)
Marketing Text for your brand or business
Product information and products
Domain provider login information
Mailchimp (or other email provider) login information